Best early Black Friday PC deals
All the best Black Friday deals on PC gaming components, peripherals, laptops and more
Another week, another few notches off the calendar until Black Friday. We're still a few sleeps away from November 25th but there are already loads of early Black Friday deals on PC gaming hardware of all stripes, so I'll be rounding up the highest of highlights here. SSDs, CPUs, graphics cards, peripherals, even the occasional motherboard – someone, somewhere, decided to make these cheaper for a few days in November, so let's see if we can't find some nice savings on PC gear that's actually good.
Like last year, we're also maintaining a few other Black Friday guides that round up deals for one specific flavour of PC hardware apiece; these are more in-depth than this highlights list, so if you can't see anything you want here, there are extra options in these guides. At the same time, we're approaching the differently compared to 2021. This time we're teaming up with our pals at Eurogamer/Digital Foundry to split the load, giving us all more time find genuinely good offers. This does mean you might see links to our Gamer Network stablemates around RPS more often, mainly in the Deals shelf, but don't panic – it's not a site malfunction. Or a weird corporate takeover. I hope not, anyway.
For the absolute best of the bestest best deals on all things PC gaming, either read on or poke the links below to jump to a specific section. I'll also continue to update this list with new deals as I find them, all the way up to Black Friday on the 25th and Cyber Monday on the 28th.
Click here to jump to a section:
---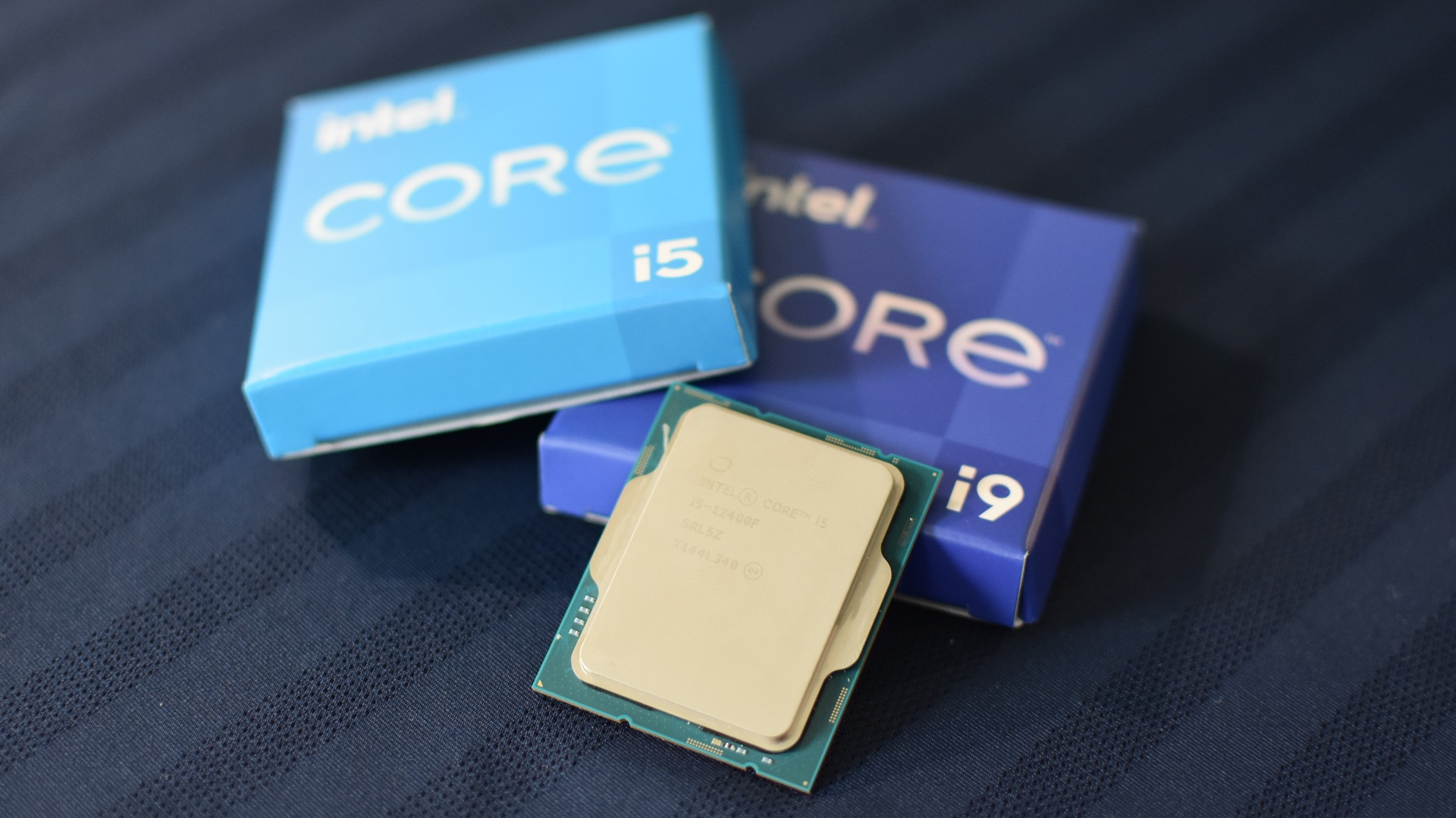 Black Friday CPU deals
---
UK deals:
| | |
| --- | --- |
| | Yes, there are newer and more powerful Intel 13th-Gen CPUs, but the monstrous 24-thread Intel Core i9-12900K is strong and fast enough to scratch any top-end itch. This is its best current price that I can find. |
| | Full disclosure, this was £350 quite recently. But £369 is still well below average for AMD's fastest gaming CPU, and you get a copy of of Uncharted: Legacy of Thieves Collection as a freebie. |
| | Another excellent AMD gaming chip. It's very, very recently been replaced by the Ryzen 5 7600X, but if you don't mind sticking with older motherboards, the Ryzen 5 5600X is a very capable alternative that costs an awful lot less than its newer rivals. |
| | Is this technically a Black Friday deal? Probably not. But it is a very low price indeed on one of the better budget CPUs from the Ryzen stable, so use the code BAG20OFF to knock it down to £88. |
US deals:
| | |
| --- | --- |
| | The best price on the Ryzen 7 5800X3D that I can currently find. Granted, it's temporarily out of stock, but should be back in advance of Black Friday - and includes a free copy of Uncharted: Legacy of Thieves Collection. |
| | Another excellent AMD gaming chip. It's very, very recently been replaced by the Ryzen 5 7600X, but if you don't mind sticking with older motherboards, the Ryzen 5 5600X is a very capable alternative that costs an awful lot less than its newer rivals. |
---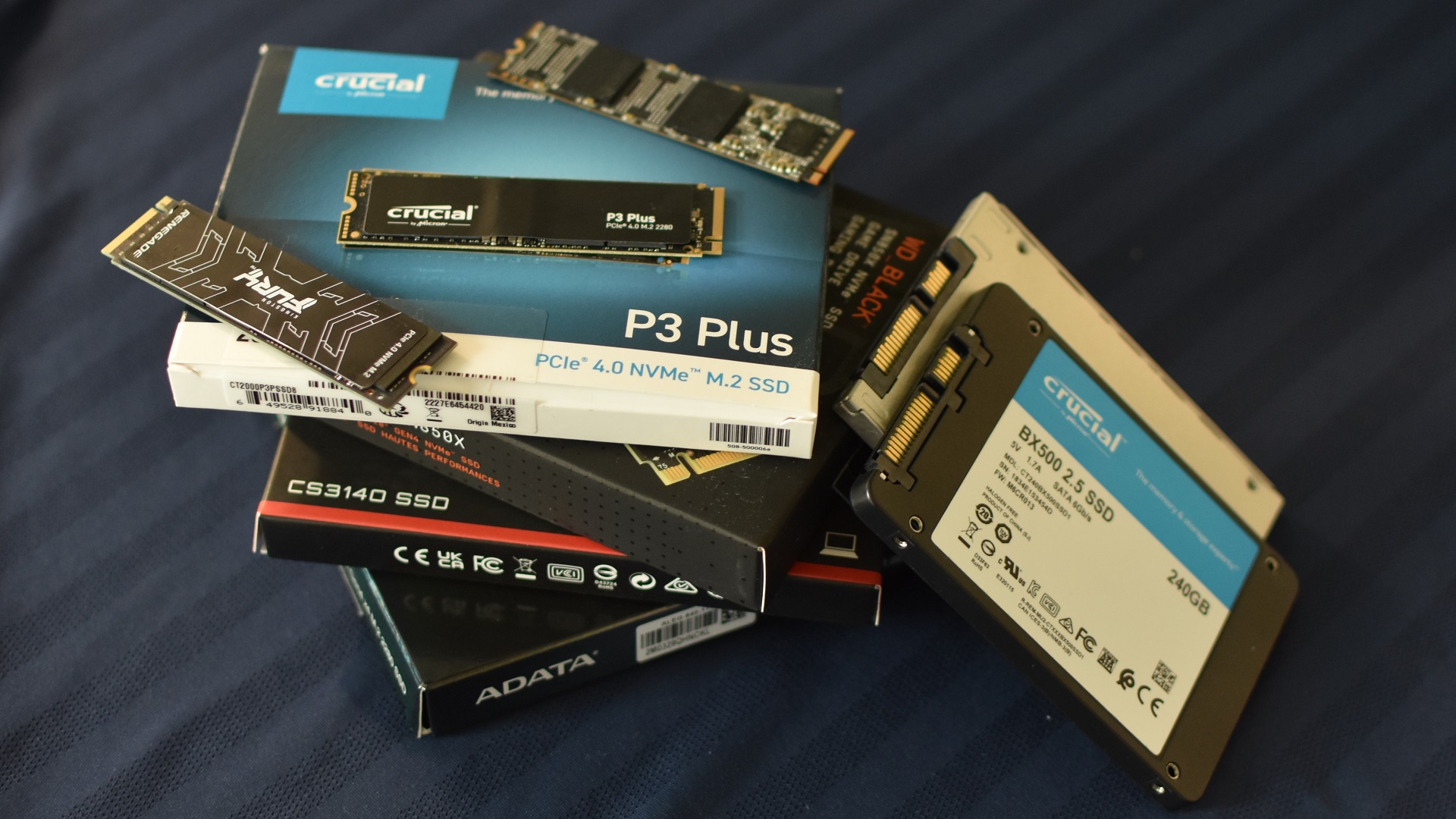 Black Friday SSD deals
---
UK deals:
| | |
| --- | --- |
| | Not quite the cheapest it's ever been, but a good price nonetheless for 1TB of fast PCIe 3.0 storage. If you've got a spare M.2 slot on your motherboard and want to leave cash for other upgrades, this is the SSD to buy. |
| | This is a phenomenally fast PCIe 4.0 SSD - the second-fastest for game load times that we've ever tested, in fact. You could do a lot worse than this at the current price, though since it's a premium piece of kit, it may be worth waiting until closer to Black Friday proper for a deeper cut. |
| | The SN770 has the high speed of a PCIe 4.0 SSD and the low price of a PCIe 3.0. Well, maybe not quite on the latter. But it's definitely one of your best-value options for taking advantage of 4.0-compatible CPUs and motherboards. |
| | The SN770 is also on sale over at Ebuyer, in its 2TB capacity. Im terms of cost per gigabyte, this is actually a better deal than the 1TB model above. |
| | SATA-based, 2.5in SSDs are still a huge upgrade on HDDs even if they're not NVMe-fast. And the BX500 is one of the best, maintaining good speeds at prices that have been steadily slipping throughout 2022. |
| | As above, just with double the capacity. |
| | One of the best microSD cards for the Steam Deck, in a capacity that will double the space of Valve's most expensive handheld model. |
---
US deals:
| | |
| --- | --- |
| | The Crucial P3 is one of the quickest PCIe 3.0 SSDs around, so it's a steal at this price. |
| | The more mature, PCIe 4.0-based sibling of the Crucial P3 is an affordable route into an often-expensive class of SSD. |
| | If you like the look of the P3 Plus - understandable, it's a fine performer - but worry that 500GB will fill up too quickly, consider this 1TB version instead. |
| | Another quality Steam Deck microSD card, the SanDisk Extreme Pro has been gradually dropping in price for weeks. |
---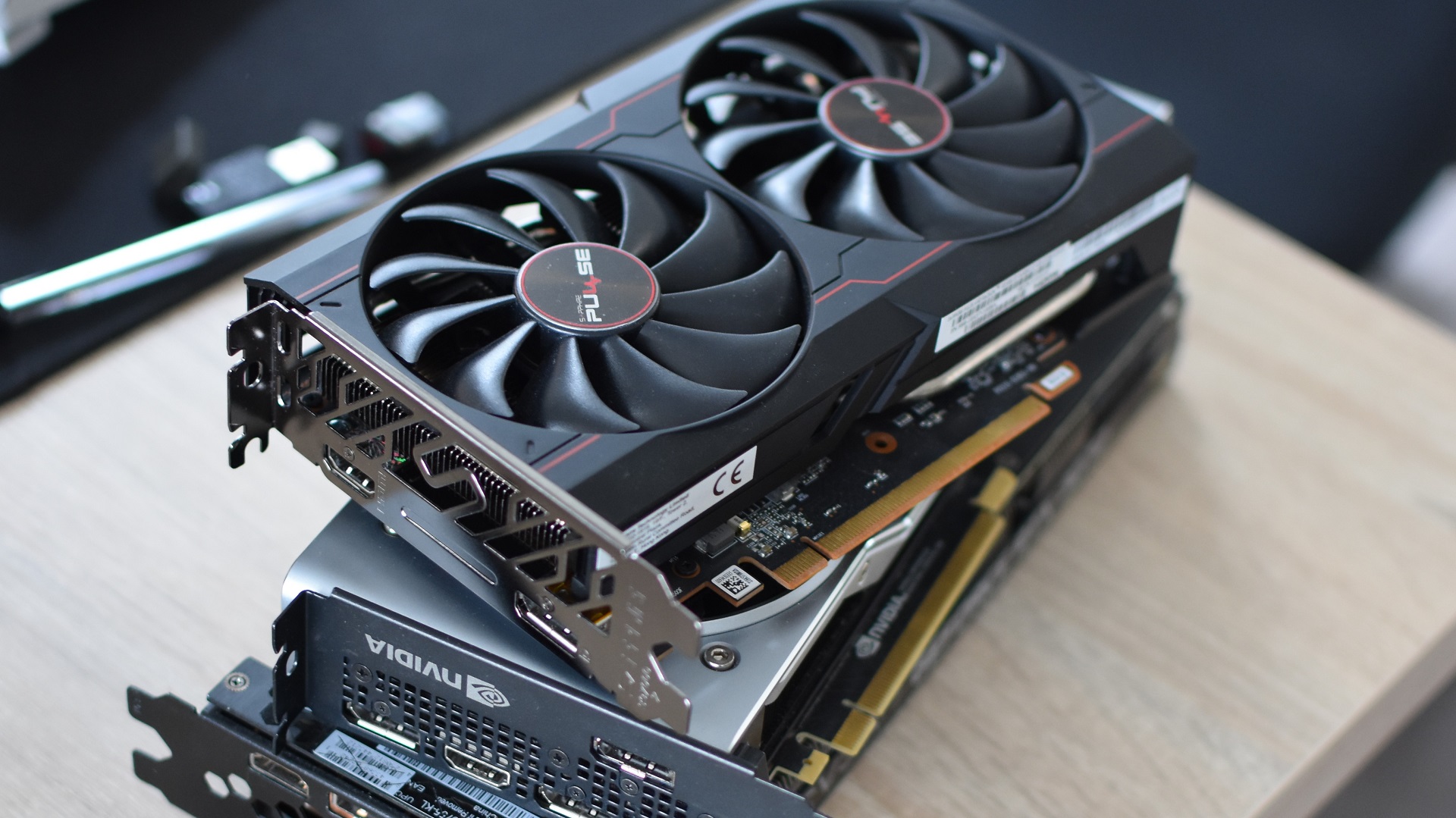 Black Friday graphics card deals
---
UK deals:
| | |
| --- | --- |
| | A particularly low price for a 12GB RTX 3060, and comes with a free copy of Warhammer 40K: Darktide, which you can redeem when it releases on November 30th. |
| | A good price - yes, finally - for the 4K-capable RTX 3070. Like the PNY RTX 3060 above, buying this also nets you Warhammer 40K: Darktide for free. |
| | RTX 3080 prices remain tragically inflated, unlike those of lower-end GeForce cards. This is the cheapest an RTX 3080 has been recently, so check it out if you don't intend on waiting for the RTX 4080 or Radeon RX 7900 XT. |
| | While the Radeon RX 6950 XT will be replaced as AMD's top GPU in December, at the hands of the RX 7900 XTX, it's still a very powerful 4K card that will surely undercut the new model. |
US deals:
| | |
| --- | --- |
| | This card - a true 1080p warrior - has been stuck at $260 for a while, so it's a cheap GPU that's just become a tad cheaper. |
| | The RTX 3050 is the closest thing to an entry-level GPU that Nvidia's RTX 30 series has, though it's still hard to find below $300. Here's your chance. |
| | A free code for Warhammer 40K: Darktide makes this relatively small cash saving look a lot bigger. In fairness, it's already one of the cheapest RTX 3060 cards around right now. |
| | While the Radeon RX 6900 XT wasn't a very compelling prospect at launch, successive price drops have made it much more competitive on value with its Nvidia RTX rivals. |
---
Black Friday gaming monitor deals
---
UK deals:
| | |
| --- | --- |
| | This is essentially the larger 27in version of one of our favourite cheap 1080p screens. Not terribly bright, but the 144Hz refresh rate and Nvidia G-Sync compatibility give it proper gaming credentials. |
| | Again, a low price for a high 165Hz refresh rate, this time with the added sharpness of 2560x1440. |
| | Although this isn't the lowest price the Mobiuz EX2710Q has ever seen, it's good money for a capable and well-built 1440p monitor. FreeSync Premium and a 165Hz refresh rate are among the highlights. |
| | Oh hey, it's the best 4K gaming monitor you can get for cheap, now even cheaper. It's 28in and only 60Hz, but most graphics cards won't go far above 60fps at this resolution anyway. FreeSync and G-Sync are both compatible on it, too. |
---
US deals:
| | |
| --- | --- |
| | My pick of the utterly entry-level deals so far: this monitor dodges the dreariness of a TN panel with its VA screen, and the 75Hz refresh rate will genuinely look smoother than 60Hz. |
| | This is absolute chump change for a 165Hz gaming monitor, even with compromises like the not-very-adjustable stand. The 1080p IPS panel also plays nice with AMD FreeSync, which syncs the refresh rate to your graphics card's FPS output, preventing screen tear. |
| | This is the curved version of the Odyssey G5, with a 144Hz refresh rate on its 1440p VA panel. |
| | A huge screen for a dinky price. The UltraGear 32GK65B-B is 32in of fast, 144Hz Nano IPS screen with a gaming-friendly 1440p resolution. |
| | An excellent all-rounder. Bold colours, high brightness, low response times, full adaptive sync - this 1440p/165Hz monitor won't let you down. |

---

Black Friday gaming mouse deals

---

UK deals:

| | |
| --- | --- |
| | Lightweight mice don't always need to be full of holes. The MM731 maintains a fully covered, ergonomic design while still weighing just 59g. |
| | The pre-refresh G502 Hero has been a superlative gaming mouse for years. This Special Edition version is largely the same, save for some extra white highlights. |
| | The Aerox 3 is a nice and comfortable lightweight mouse, with the same impressively effective waterproofing as its wireless version. |
| | This lacks a few extra buttons compared to the Basilisk V2 or V3, but the Basilisk X will ft your hand just as snugly, and is very cheap indeed for a wireless Razer mouse. |
| | The Viper V2 Pro only weights 58g, despite some nicely tactile optical-mechanical button switches. Its design is also quite reserved for a Razer mouse. |

---

US deals:

| | |
| --- | --- |
| | Our top-ranking budget mouse returns to the Black Friday sales. Just the one colour option here, however. |
| | Ol' reliable. Great feel, plenty of remappable buttons, adjustable weights, a fast sensor... it's hard to go wrong with a G502 Hero for games. |
| | The Naga X's dozen side buttons make it perfect for regular MMO players, and at a much lower price than the similar Naga Trinity. |
| | Razer's high-performance wireless rodent is a comfortable FPS mouse that was uncomfortably expensive at launch; this deal fixes that. |
| | Another top-quality wireless mouse, with so little lag it feels just like playing on a wired connection. It's ambidextrous, too. |

---

Black Friday gaming keyboard deals

---

UK deals:

| | |
| --- | --- |
| | Quite possibly the least you'll ever spend on a proper mechanical gaming keyboard, provided you're comfortable with the shrunken 60% form factor. |
| | A quality membrane keyboard with a pleasant keypress action and highly effective spill resistance. |
| | Although Cooler Master are something of a wild card in the gaming keyboard arena, they make some good stuff, including low-profile 'boards like the SK652. It's fully mechanical, so at this price it's a bit of a bargain. |
| | The Pyro is one of my favourite cheap mechanical keyboards, with a no-nonsense design and fast linear switches. |
| | This is more or less the Vulcan 120, which is currently top of our best gaming keyboards ranking, sans wrist rest. A great buy at this price. |
| | If you don't mind clicky switches, this deal makes the optical-mechanical Huntsman V2 an even more appealing full-sizer. |

---

US deals:

| | |
| --- | --- |
| | Simply one of the best membrane keyboards around, at an even lower price than during the most recent Amazon Prime sale. |
| | TKL keyboards provide plenty of dedicated keys while drastically reducing desk space usage, and the all-mechanical Alloy Origins Core TKL has enough gaming features to be one of the first to consider in these sales. |
| | Black Friday allows Razer keyboards to shed their usual weakness of slightly-too-high pricing. This, for instance, is a very good deal on the high-end Huntsman Elite with clicky, hybrid optical-mechanical switches. |
| | This is a smaller version of our favourite wireless keyboard. It has been cheaper in the past, though, so keep an eye on it to see if there are further drops closer to Black Friday. |

---

Black Friday gaming headset deals

---

UK deals:

| | |
| --- | --- |
| | The Cloud II is one of HyperX's best-ever headsets, to my ears. The earcups can pump out bass-rich (but clear) sound for hours before discomfort kicks in, and the microphone sounds great. |
| | Well then. Looks like most headset deals are waiting until closer to Black Friday, though at least the comfy, marvellous-sounding SteelSeries Arctis Pro is going cheap-ish right now. |

---

US deals:

| | |
| --- | --- |
| | A classic. Bassy, meaty sound, high mic quality, and a lastingly comfortable design can all be yours for little more than some "budget" headsets. |
| | It might 'only' be twenty bucks off, but the Arctis 7+ is a fine wireless headset that's finally dropped after sticking at $160 for months. |

---

Black Friday motherboard deals

---

UK deals:

| | |
| --- | --- |
| | A hefty discount on a well-equipped microATX board for Intel 12th Gen chips. The B660 chipset doesn't support CPU overclocking, but everything you really need (and more) is here. |
| | Deal options for AMD motherboards seem more limited than those of Intel, but you can get a few quid off this relatively fancy X570 mobo. It supports the Ryzen AMD 5000 series. |

---

US deals:

| | |
| --- | --- |
| | If you'd like something a tad different, the N7 Z590 - and it's board-wide armour plating - is on clearance. It uses the Intel 1200 socket, however, so is designed for older Intel 11th Gen CPUs. |
| | As far as high-end mobos go, I've long held a soft spot for the feature-richness and high build quality of Asus's ROG Hero models. This particular one works with Ryzen 5000 series processors like the Ryzen 5 5600X. |

---

Black Friday RAM deals

---

UK deals:

| | |
| --- | --- |
| | Hopefully this drops a few more pounds back down to its previous £70 sale price, although it's still on a fairly agreeable discount. |
| | Provided you can live with your RAM embracing that spiky 'gam3r' aesthetic, this is about as little as you can expect to pay for a dual channel 16GB set. |
| | DDR5 remains at a premium over DDR4. Buuuuut you could always ignore the flashy heat spreaders and save on this straightforward 16GB kit. |

---

US deals:

| | |
| --- | --- |
| | Decent RAM at a rock-bottom price. Until there are more compelling deals on, say Corsair's Vengeance memory, this is the best DDR4 buy. |
| | Corsair's strangely iconic Vengeance LPX is always a fine choice. This two-stick 32GB kit will keep you sorted for years, unless you ever want to switch from DDR4 to DDR5. |
| | A modest price drop on an immodest amount of DDR4. |

---

Black Friday gaming laptop deals

---

UK deals:

| | |
| --- | --- |
| | Only an 11th Gen Intel processor and 8GB of RAM, but the dirt-cheap GF63 isn't just about compromises – the RTX 3050 GPU and 512GB are better than what you'd usually get in the sub-£700 range. |
| | The only real mid-range component here is the RTX 3060; the 1440p/165Hz display, Ryzen 7 6800H processor and 16GB of DDR5 RAM could all have come from much pricier laptops. |
| | This particular G15 comes equipped with a 165Hz, 1440p display, and a graphics chip that will actually make the most of that refresh rate: Nvidia's RTX 3080. |
| | The Razer Blade 14 is one of your best options when portability is paramount. This model is powered by an RTX 3080, so there's an awful lot of power here for a laptop that's just shy of 1.8kg. |

---

US deals:

| | |
| --- | --- |
| | Another well-crafted option from Gigabyte, the A5 K1 has twice the RAM of the Gigabyte G5 and a more powerful RTX 3060 GPU. |
| | AMD say any Advantage-branded laptop will perform better by virtue of having both an AMD CPU and an AMD graphics processor. I don't know about that, but the G15 does have good gaming specs for the money: a Ryzen 9 5980HX and a Radeon RX 6800M. |
| | This is mainly intended as a creative's laptop, so the display refresh rate maxes out at 60Hz. But then it is a 4K screen, so mega-high framerates would be difficult anyway, and its RTX 3070 Ti GPU and Intel Core i7-12700H still give it real gaming capability. |
| | Best Buy has $250 off the ROG Zephyrus G14 in a premium, all-AMD config: that's a Ryzen 9 6900HS CPU matched with a Radeon RX 6800S, more than enough to handle the 2560x1600 display resolution. |

---

Black Friday desktop gaming PC deals

---

UK deals:

| | |
| --- | --- |
| | The Gaming Jade teams up the excellent Intel Core i5-12400F with an RTX 3060 for fast 1080p performance - or light 1440p. |
| | A semi-compact prebuilt system with enough power for 4K play. Besides the RTX 3070, Scan have fitted an Intel Core i5-13600K from the very latest CPU generation. |
| | Another RTX 3070 rig, this time with a Core i7-12700 and a bigger ATX motherboard. This will make it easier to add sound/capture cards or extra storage in the future. |
| | All singing, all dancing. The 3XS Vengeance Ti plumps for top-end components throughout, like the RTX 3090 Ti, Intel Core i9 13900K, and a 2TB PCIe 4.0 SSD. The Z790 motherboard chipset enables CPU overclocking as well. |

---

US deals:

| | |
| --- | --- |
| | In exchange for an older Intel 11th Gen CPU, the Trace MR provides enormous RTX 3070-fueled gaming power at an extremely aggressive price. |